Disclosure: This post may contain affiliate links.
Happy Black Friday! I hope you all had a wholesome Thanksgiving with family and friends. To be honest, I never was interested in Black Friday sales. The minimalist soul in me doesn't care to spend unnecessary money on things I don't really need. Then I learned to take advantage of the sales but to only buy things that I was already going to purchase, or things I use regularly.
This Black Friday guide is for all things health and wellness, non-toxic living, and clean beauty. Oh, and some food items mixed in as well, which would fall into the health category. I know many of you (including myself) are on a budget but still want to live a clean lifestyle. So this is a great time to stock up on some of the best items, to save money in the long run.
Quick Links
Just Thrive Health
My absolute favorite probiotic in the world. No kidding, I've tried quite a few higher quality brands of probiotics and none of them ever seemed to make any difference until I tried JustThrive. It is the only probiotic that has given me results. Apart from JustThrive's incredible spore-based probiotic, they also have a great vitamin k2-7 supplement, a PREbiotic, an IgG supplement, and more. They also have Gluten Away, a gluten digestive enzyme, which helps people with gluten sensitivities.
Shop Black Friday Sale | 25% off sitewide until 11/29. Use code: PF25
Branch Basics
A non-toxic cleaning concentrate. Fill your spray bottles with some of the concentrate and water, and there you have your all-purpose spray, window spray, bathroom cleaner, etc. It's even safe enough to wash your fruits and vegetables with! Plus, it's less waste. They now offer glass spray bottles!
Shop Black Friday Sale | 20% off all Starter Kits
Eden Organic Mercantile
Small business alert! An incredible organic and zero waste shop. Offers organic personal care and products for the home including cleaning supplies. Also is a great place to find herbs and high-quality supplements! The shop does refills to avoid waste! Ships worldwide.
Shop Black Friday Sale | 20% off sitewide until 11/30. Use code: AUTUMN20
100% Pure
A clean beauty brand that I've favored for years. Products include safe ingredients that work well. I've been a long-time fan of their makeup, skincare, and especially their shampoo and conditioner.
Shop Black Friday Sale | Unlock $10 beauty deals
Beauty Counter
Another great clean beauty brand that is on a mission to get safer products into everyone's hands. Offers beautiful makeup products, skincare and body care.
Shop Black Friday Sale | 15% off sitewide + free shipping over $50 
Butcher Box
Butcher Box is a meat subscription service that delivers high-quality, organic, and pasture-raised meats to your door. You can choose what goes into your box, and you can pause or cancel your subscription anytime. I usually get a mix of organic chicken cuts, grass-fed and grass-finished ground beef, steaks, and more.
Shop Black Friday Sale | Get 6 free steaks in your first box
SOL Organics
High-quality organic bedding. Because it does matter what you sleep on.
Shop Black Friday Sale | 35% off sitewide. Use code: FRIDAY2020
Organic Olivia
Olivia is a knowledgeable herbalist who offers many different tinctures to support you on a daily basis. Recently, since it's 2020, she launched this Zinc+ supplement that includes a highly absorbable form of zinc, along with two very beneficial flavonoids that act as zinc ionophores. The added quercetin and EGCG (from green tea), helps to pull zinc into the cell so that zinc can do its job to fight viral infections.
Shop Black Friday Sale | 20% off sitewide automatically applied + free tote bag on orders $150+ Use code: FREETOTE
Alteya Organics
The best organic Bulgarian rose water. Spritz onto the face for natural beauty, and use as a perfume. They offer high-quality skincare and more.
Shop Black Friday Sale | 35% off sitewide. Use code: bf35
Health-Ade
My absolute favorite kombucha! Pink Lady Apple flavor specifically. Comes in glass bottles. Can you believe they're offering 50% off?!
Shop Black Friday Sale | 50% off sitewide. Use code: HOLIDAY50
Force of Nature
According to their website: "Force of Nature is an appliance that turns tap water, plus a capsule of salt, water & vinegar, into a cleaner and disinfectant. It's on the EPA's list of Disinfectants for Use Against SARS-CoV-2, the cause of COVID-19."
Shop Black Friday Sale | 20% off + free shipping on Starter Kits & Value Bundles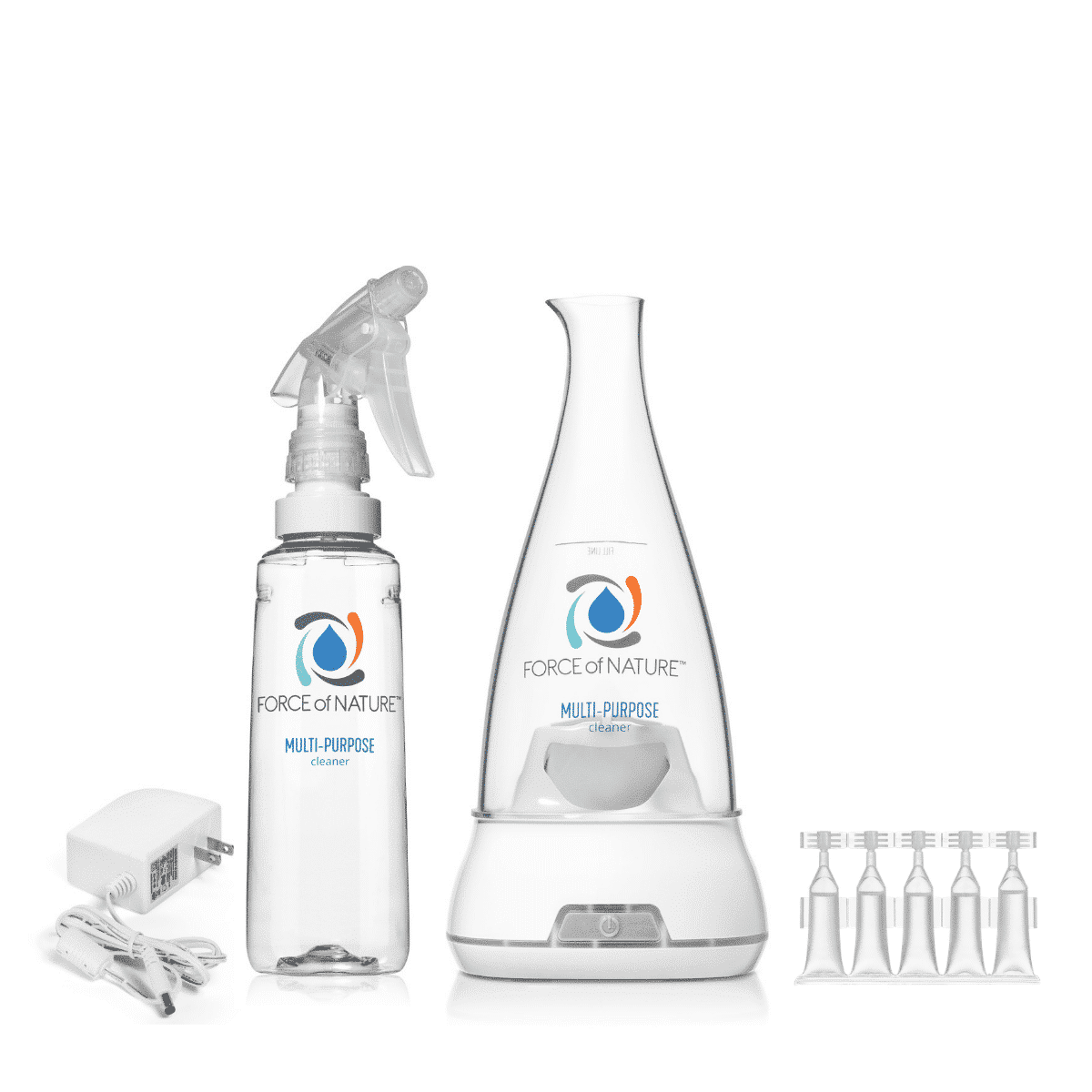 Sophi Nail Polish
Safer nail polish, free of harsh chemicals. Would make great stocking stuffers!
Shop Black Friday Sale | 25% off sitewide. Use code: PIGGY25
Ancient Nutrition
Offers high-quality collagen, supplements, essential oils, and more! Been a long-time customer with them. Their collagen is great!
Shop Black Friday Sale | 25% off sitewide + free shipping. Use code: BLACKFRIDAY
Amazon Deals
23 & Me
This is how I first learned about my genetic mutations. By taking the raw data from 23 & me, and downloading it into another website such as GeneticGenie.
Shop Black Friday Sale | 50% off on Amazon
More coming later today!